Curriculum Vitae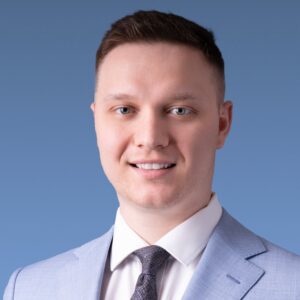 Dr. Joshua Fabriziani is one of the Managing Doctors of Fab Eye Care. Dr. Fabriziani interned with Neuro-Ophthalmic Disease at The Eye Institute of Pennsylvania College of Optometry. Dr. Fabriziani worked directly with Dr. Malloy at the neuro-ophthalmic disease clinic and received intense training in the examination, diagnosis, treatment, and management of neuro-ophthalmic disease. Dr. Fabriziani enjoys patient care primarily in the neuro-ophthalmic disease service treating and managing neuro-ophthalmic disease through collaboration with experts in fields such as neurology, neuro-radiology, neuro-ophthalmology and neuro-surgery. Dr. Fabriziani also rotated at Total Eye Care (Newtown, PA) where he grew his knowledge working in private practice and worked at the Lancaster, PA and Lebanon, PA Veterans center.
Dr. Fabriziani patient care areas include neuro-ophthalmic disease, primary eye care, and manages diseases in the field of glaucoma, anterior segment, retina, cataract management, oculoplastics, and vision impairments. Dr. Fabriziani is also proficient with fitting and managing of contact lenses including topics and multifocals.
Dr. Fabriziani grew up in Doylestown, PA and went to La Salle College High School. Dr. Fabriziani went on to Saint Michael's College where he double majored in Chemistry and Biology. He received honors in all four years. Dr. Joshua Fabriziani also got his certification as an EMT and worked at Saint Michaels fire and rescue. He trained as an eyewear consultant for a year before entering graduate school at Pennsylvania College of Optometry. He excelled at PCO where he received several commendations included magna cum laude and honors all four years.